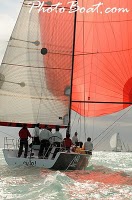 We couldn't ask for anything more today, with sun and wind in our favor and another great day of racing action. Our focus was on Division 1- Farr 40s,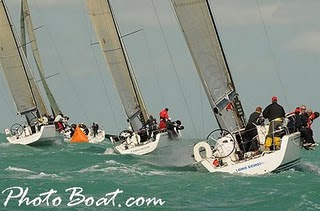 IRC 1, IRC 2, Swan 42s, and F30 classes.
The photos are a must see.
There will be some interesting changes in positions after today's racing, but there are still two more days.
Considering that last
year's Key West Race Week only had three days of racing due to bad weather, we're appreciating the extra days this year.